Basel Region Business Climate Platform
Since its founding in 2014, the Climate Platform of the Basel Region Economy has become the respected network for business models for sustainable business in Northwestern Switzerland.
More than 2,800 personalities from over 400 different companies have physically participated in 23 business lunches so far. The YouTube films with the content presentations at the 16 Livestream Business have been clicked on over 13,000 times so far.
At the heart of the business climate platform are the four Business Lunches per year, which visitors can attend free of charge. Companies invite visitors to take a look behind the scenes over lunch. The exchange is company-oriented and specific to the topics of resource and energy efficiency and decarbonization.
Above all, the platform serves to inspire companies from other companies. By presenting projects and business models that have been tried and tested in practice, participants have the opportunity to also (and especially) learn about stumbling blocks and hurdles.
The Climate Platform of the Economy Region Basel is politically neutral and financially independent. The Climate Platform of the Basel Region Economy is largely financed by the private sector.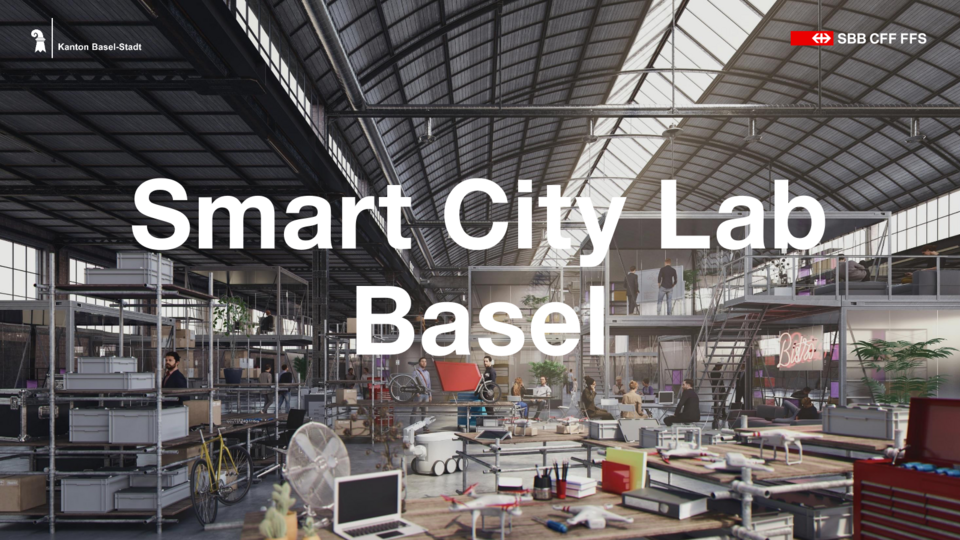 Smart City Lab Basel
The Smart City Lab Basel promotes innovations in the areas of buildings, mobility, city logistics and beyond for a livable, sustainable and competitive Switzerland of tomorrow.
It offers space and formats to network stakeholders, develop approaches, test ideas and experience smart solutions.
The Lab is an initiative of SBB and the Canton of Basel-Stadt and is located near Basel SBB station on the Wolf site. Around 160,000m2 is currently available for use as a Lab.